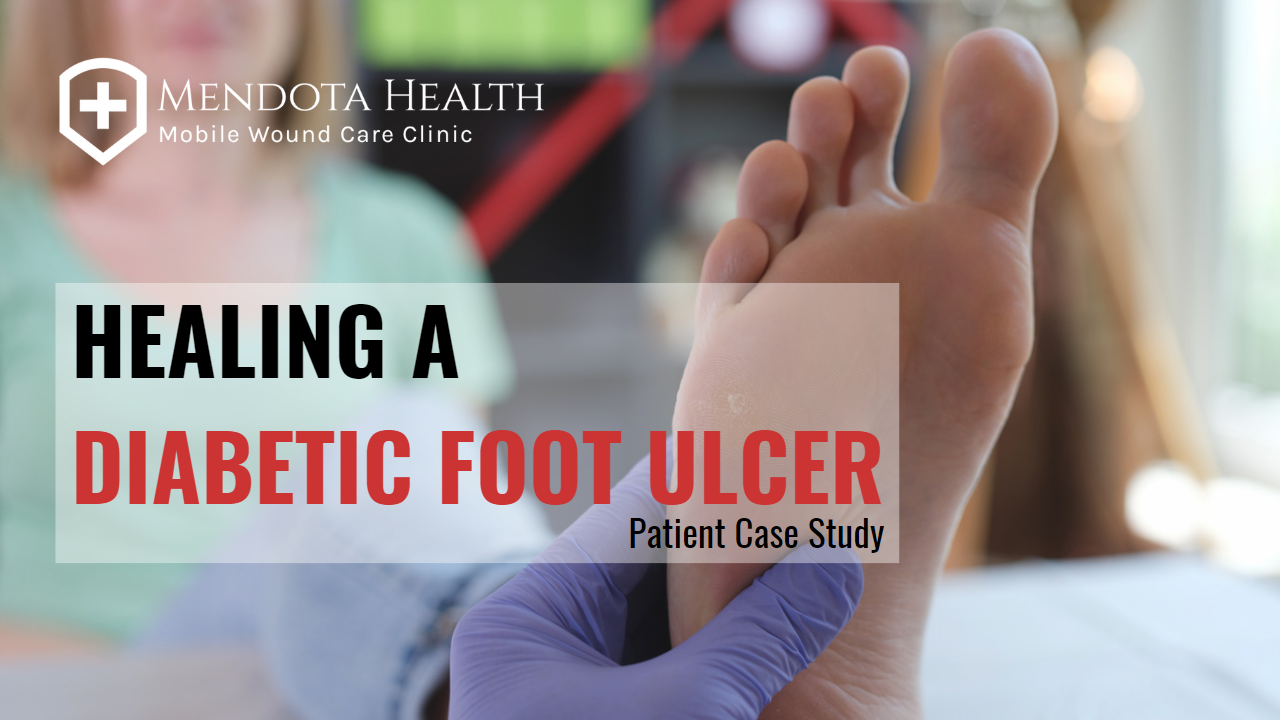 10 Jan

Healing a Diabetic Foot Ulcer

91 year old female with two diabetic foot ulcers (DFU) to her right foot. Wounds present for 1 year prior to Mendota Health referral.
diabetic foot ulcer treatment - wound management
Serial sharp debridement, oral antibiotics, oral steroids, pentoxifylline, cellular and tissue-based products, low frequency ultrasound.
Wound had been present for 1 year.
Patient is a 91 year old female with a past medical history that includes osteomyelitis of the right ankle and foot, PAD, DM2, CKD. Patient presented with two right foot DFUs for over one year. She had been seeing a Podiatrist prior to Mendota Health, and the wound made no progress. Conservative treatments tried with no results included antimicrobial dressings, oral antibiotics, and topical antibiotics.
assessment and management
The Mendota Health nurse practitioner performed serial sharp debridement followed by Iodosorb until granulation was achieved, then collagen was started. Cellular and tissue-based product (CTP) was then applied until the wound measured less than 1.0 square centimeters. The patient was then started on low frequency ultrasound transmitted through mist for a total of 18 sessions.
Barriers to healing included osteomyelitis. Arterial Duplex and X-Ray were obtained. The Mendota Health nurse practitioner recognized this, and the patient was successfully treated with Levaquin and a prednisone taper. Peripheral artery disease was managed with pentoxifylline.
The patient was discharged from Mendota Health's care with complete wound healing after seven months. She can now ambulate without issues within the facility she resides and interacts with her community.