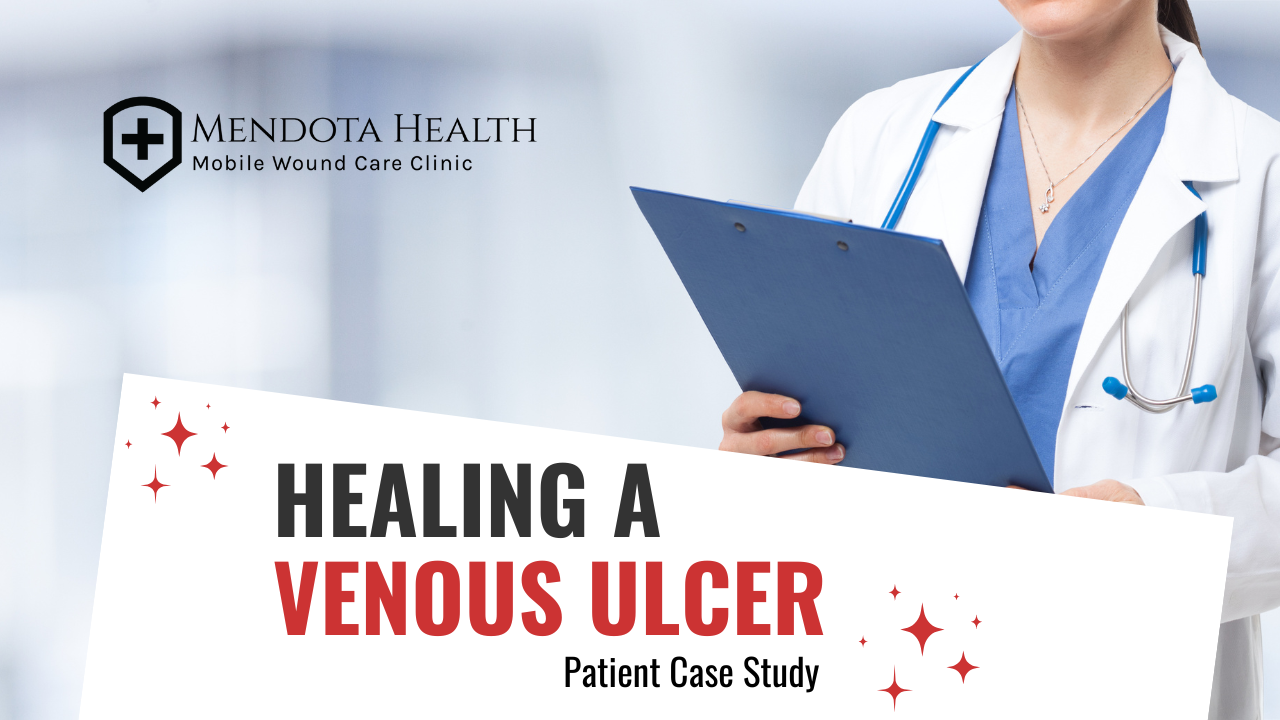 06 Dec

Healing a Venous Ulcer

71 year old female with venous ulcer present for 10 months, started with an injury to the leg

Topical and oral antibiotics, sharp debridement, and cellular and tissue-based products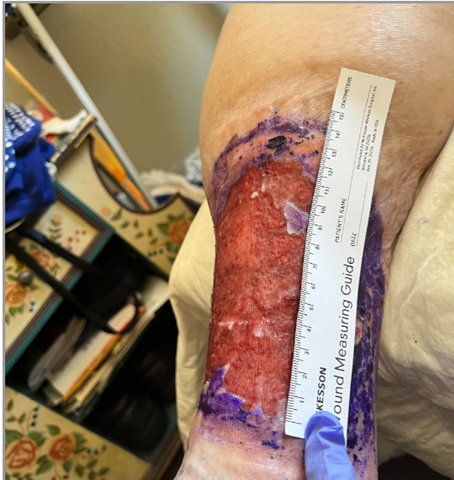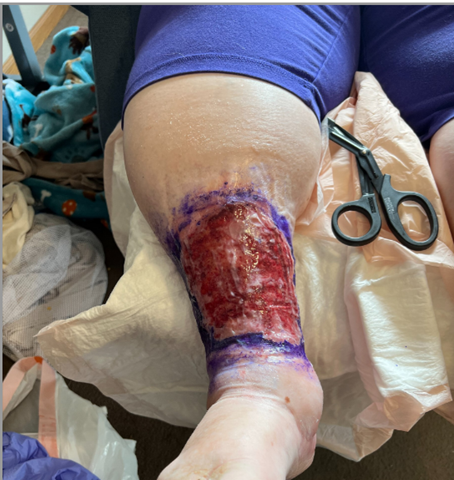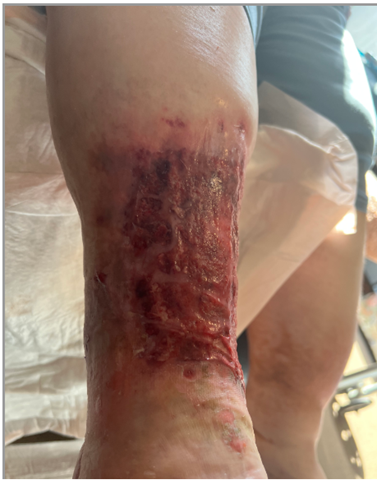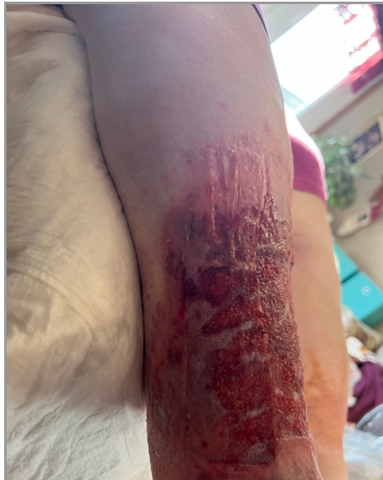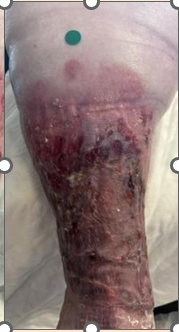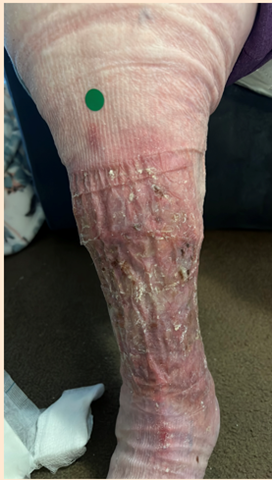 Patient is a 71 year-old female with venous insufficiency, lymphedema, hypertension, hyperlipidemia, hypothyroidism, chronic kidney disease, obesity, and history of pressure ulcers. Presents with a right leg venous ulcer that has been present for 10 months.
She had been seeing a local wound clinic prior to Mendota Health and having 30% reduction in wound size every month, but the healing process was complicated by frequent cellulitis leading to regression of the wound. Treated with multiple courses of antibiotics.
She is a high fall risk due to unsteady gait with walker. Previous treatments tried and failed include antimicrobial dressings, oral antibiotics, topical antibiotics, and topical anti-fungal creams.
assessment and management
The Mendota Health nurse practitioner performed serial sharp debridement and initiated treatment with cellular and tissue-based products. After 3 applications, wound healing was complicated by a pseudomonas infection which was resistant to gentamycin and not responding to topical acetic acid soaks.
Guided by PCR testing, the nurse practitioner initiated oral levofloxacin and successfully treated the infection. Another barrier to healing included stress incontinence when standing up which would cause urine to run down her leg and saturate her dressing. The Mendota Health nurse practitioner recognized this, and the patient agreed to wear briefs in order to preserve the dressing. At this point, cellular and tissue-based products were re-initiated and the wound was completely healed after 16 weeks of treatment.
Patient was discharged from Mendota Health's care with complete wound healing after 16 visits, and returned to a life of vitality. She now feels confident enough to leave the home and play cards with her friends.